Here is the
goodsearch
report for the Month of March. I'm very pleased that we went over 2000 searches for the month and raised over $20 more via the shop feature. In total, we have raised over $55 so far for this year!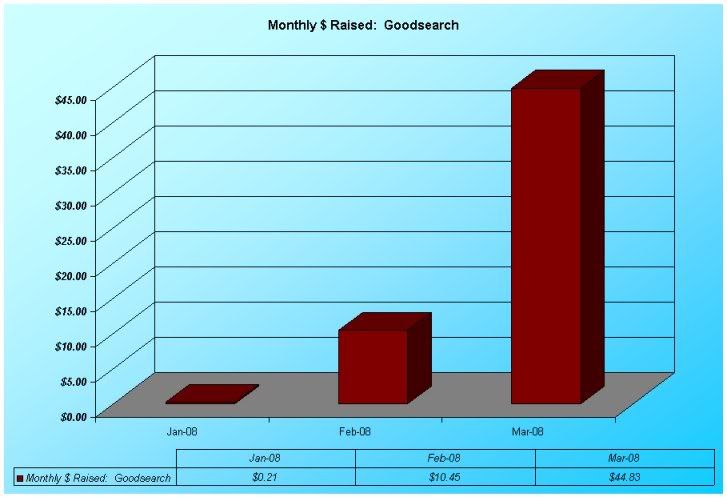 I'd love us to reach 3000 searches by the end of April. We can do that and keep this growing. Remember, you can keep track of the fundraising at any time by clicking on the "amount raised" tab from the
goodsearch
page.
Keep up the good work!
I also wanted to remind you that this weekend is the schlock around the clock event. It should be a very fun time.
Here is a monthly wrap up and some upcomming Brattle things.